Pronar MRW 2.1010 Slow-Speed Shredder
768HP (565 kW) engine
Dual-shaft design
Sound-proof engine compartment
Dual conveyor belt system
Average throughput of up to 70 tons per hour
Product Overview
The Pronar MRW 2.1010 Slow-Speed Shredder is a high-quality, industrial shredding machine designed to reduce material volume and preprocess materials for further use. As our largest option, this slow-speed shredder provides an excellent balance between versatility and efficiency thanks to its dual-shaft design, incredible throughput, 768hp (565 kW) engine, and durable components. A sound-proof engine compartment and dual conveyor belt system add to the performance and versatility. The MRW 2.1010 is a heavy-duty shredding solution you can count on for years.
24 Month / 1500 Hour Limited Warranty.
Designed by top industry engineers, the Pronar MRW 2.1010 slow-speed shredder is a dependable well-rounded shredding solution capable of preprocessing a vast array of materials while remaining highly efficient day after day. This shredder can easily move about the job site thanks to its tracks, building walking scrap piles with ease, this means minimal downtime and more time spent reducing material.
This shredder's dual-shaft design with high-strength, wear-resistant steel and super-sharp knives allows for tougher materials to be shredded into manageable scraps for further processing. Thanks to the durable construction of these components, this slow-speed shredder ensures years of hassle-free operation and easy, reliable, and fast shredding to maintain a steady workflow.
Applications
This product can be used for the following applications:
Green Waste Disposal & Recycling
Hazardous Waste Disposal & Recycling
Industrial Waste Recycling
Features & Advantages
Maneuverable Mobility
What sets the Pronar 2.1010 slow-speed shredder apart from the rest of the competition is its unbeatable mobility and maneuverability. The industrial shredder is equipped with solid treads, which makes moving around the jobsite incredibly simple and saves on time and labor since you can bring the machine right up to the materials. This is especially useful for large-scale operations. Once it reaches the right area, it utilizes support legs to keep it held in place, providing complete stability and reliably safe operation. For transporting it on the road, it can be towed or loaded onto a lorry or low-bed trailer.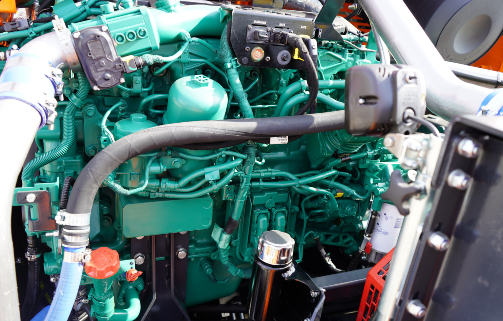 Powerful Engine
A powerful shredder machine needs a powerful engine, which is why the Pronar 2.1010 is equipped with a Volvo Penta (EU Stage 2, 16.1 l – 565 kW (768 HP) / 1850 rpm) diesel engine. It operates with a 317-gallon fuel tank that allows for longer operation and higher cost efficiency. This type of engine is designed for low fuel consumption and improved noise protection thanks to its sound-proof engine compartment. This compartment is easily accessible and features lighting for easier, quicker, and trouble-free maintenance and repair.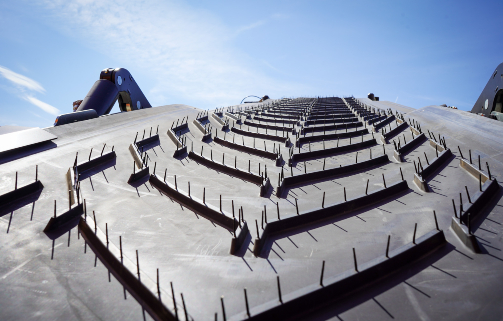 Efficient Throughput
This heavy-duty shredder machine is a versatile choice as it can easily handle a multitude of different types of materials. Suitable for nearly any kind of application, the Pronar 2.1010 features excellent throughput rates because of its tough steel construction and powerful knives. This shredder can eat through:
100 tons of wood waste per hour
100 tons of green waste per hour
80 tons of municipal waste per hour
30 tons of tires per hour
50 tons of bulky waste per hour
60 tons of industrial waste per hour
User-Friendly Controls
The Pronar 2.1010 slow-speed shredder comes equipped with reliable, user-friendly controls. The operator can access and customize programs that are designed to optimize the shredder machine, allowing you to configure the program to suit the current application and input material. This guarantees the maximum shred size for every job. The control panel also gives control parameters of the shredder and adjustment of hydraulics settings. Everything can be accessed from the easy-to-use touchscreen display located on the shredder machine. A remote control is also included for basic operating functions at a distance.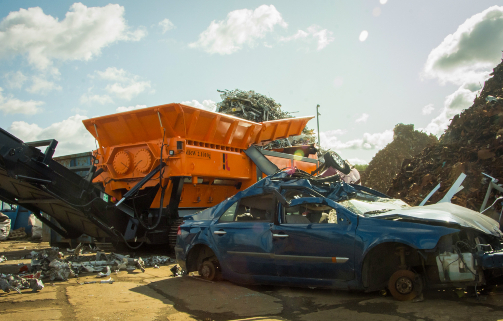 Heavy-Duty Shredding Power
This heavy-duty slow-speed shredder is engineered by top experts to provide unmatched shredding power. Its high-strength, wear-resistant steel construction makes it durable enough to withstand constant, large-scale workloads while still giving 100% of its strength to the job. The dual shafts are 96" by 33", making them wide enough to accept large materials, while operating at a top speed of 34rpm. The knives within work together to slice through the tough and bulky material with ease, rendering them into a more manageable shred size of about 6" to 24", depending on the type of material.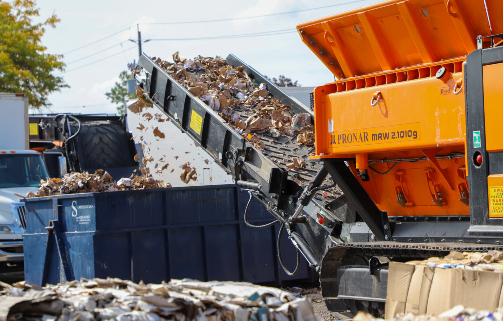 Built for Durability and Efficiency
The Pronar 2.1010 is engineered with an emphasis on a combination of strength and durability. Most of this solid shredder machine is made from high-quality steel for exceptional resistance to abrasion. The design is simple but incredibly robust as it can easily handle some of the toughest materials, such as concrete or bricks. The knives maintain their sharpness after many uses, and their cutting force remains one of the strongest in the industry. The machine includes several helpful features in addition, such as a central lubrication system, engine and operation signal lights, belt speed regulation, hydraulically lifted loading hopper, and more.
Product Specifications
Throughput (>40t/hr):
Yes
Dimension of Working Shafts(LxD):
96" x 33"
Working Chamber Dimension(LxW):
96" x 113"
Shred Size (Depending on Material):
6" to >24"
Warranty:
24 Month / 1500 Hour Limited Warranty