Pronar MRW 2.85g Slow-Speed Shredder
Two shaft design
Dual conveyor belt system
Caterpillar 9.3L 405HP (305 kW) Engine
Throughput of up to 40 tons per hour
Product Overview
The Pronar MRW 2.85g Slow-Speed Shredder is an industrial machine that is used for the preprocessing of all types of materials. Shredding is accomplished by its two heavy-duty shafts running simultaneously, giving it the power to reduce nearly any kind of material with a throughput of up to 40 tons per hour, depending on what's being shredded. The shredder runs on a Caterpillar 9.3L 405HP (305 kW) engine for optimal strength and mobility.
24 Month / 1500 Hour Limited Warranty.
The Pronar MRW 2.85g Slow-Speed Shredder is a beast. Engineered by experts this high-powered, high-quality, dual-shaft slow-speed shredder is designed for pre-processing all kinds of materials, including railway ties, cable reels, construction materials, and more. This shredder can be easily maneuvered throughout the jobsite, allowing you to transport it to the materials that need shredding, saving you time and labor.
The strength of the Pronar MRW 2.85g is equipped with high-quality, durable knives, and counter knives that eat their way through some of the thickest and toughest materials. Engineered from high-strength, abrasion-resistant steel, each component of this shredder is designed to ensure long and trouble-free operation, allowing you to maintain your workflow with little to no interruptions.
Applications
This product can be used for the following applications:
Green Waste Disposal & Recycling
Hazardous Waste Disposal & Recycling
Industrial Waste Recycling
Features & Advantages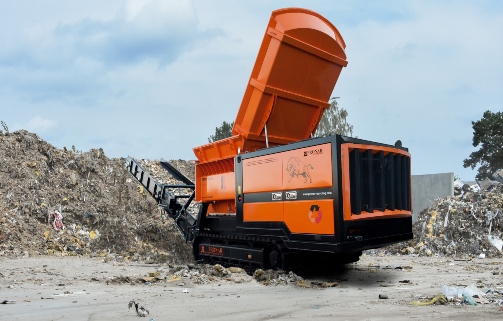 Maneuverable Mobility
It is the reliable mobility and versatility of the Pronar 2.85 slow-speed shredder that sets this industrial machine apart from the rest of the industry. Equipped with solid treads, the machine can be transported to anywhere around the landfill, bringing the shredder right up to the materials in a timely manner. For on the road transportation, it can be attached to a lorry or low-bed trailer and can be towed up to 62mph. When the shredder machine is in use, its hydraulic support legs ensure stability for complete and safe immobilization.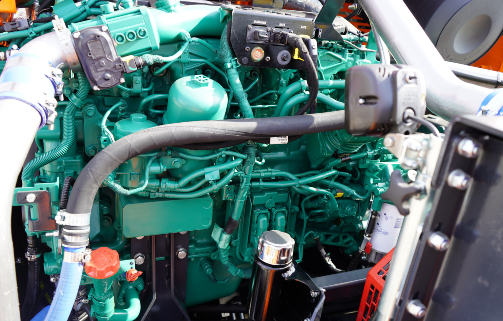 Powerful Engine
The Pronar 2.85 slow-speed shredder is a powerful machine that operates with a Caterpillar (EU Stage V, Tier 4 Final) 9.3B I – 310 kW (416 HP) diesel engine. This engine features a 184-gallon fuel tank that keeps the machine running throughout the day with little to no interruption to the workflow. The maximum torque of the shredder's shafts is achieved utilizing this engine through a planetary gear. It also features noise protection and quick accessibility for easier maintenance.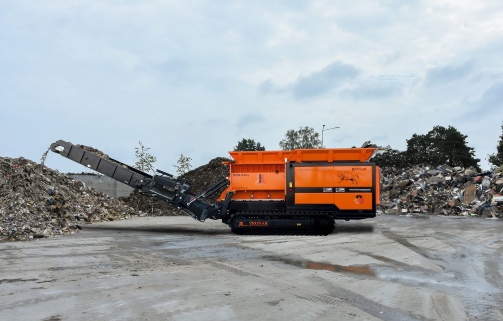 Efficient Throughput
The Pronar 2.85 is a solid machine that is built for speed and efficiency. It can slice right through a wide range of materials, rendering each piece into a more manageable shred size. Nearly anything that enters its hopper will be torn through by its powerful knives in a timely manner, including:
35 tons of wood waste per hour
40 tons of green waste per hour
40 tons of municipal waste per hour
20 tons of tires per hour
20 tons of bulky waste per hour
35 tons of industrial waste per hour
User-Friendly Controls
The Pronar 2.85 slow-speed shredder has the unmatched strength to reduce waste volume by as much as 75% with greater ease and efficiency. The shredder machine is equipped with a user-friendly touchscreen control panel. The shredder operates utilizing specially customizable shredding programs that the operator can configure. These programs are chosen based on the type of material that needs to be shredded. This means that the machine can achieve the ideal shred size for nearly any kind of material for every job.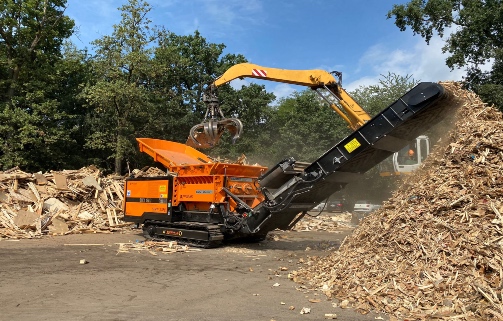 Heavy-Duty Shredding Power
Optimal shredding power and performance is exactly what you get from the Pronar 2.85 slow-speed shredder. This is a solid piece of machinery that is equipped with a series of sharp and biting knives and counter knives. The two heavy-duty shafts operate at a max speed of 37/42 rpm and also feature a solid loading hopper that measures up to 124". Depending on the type of material that is being shredded, the resulting shred size can be somewhere between 6" to more than 24".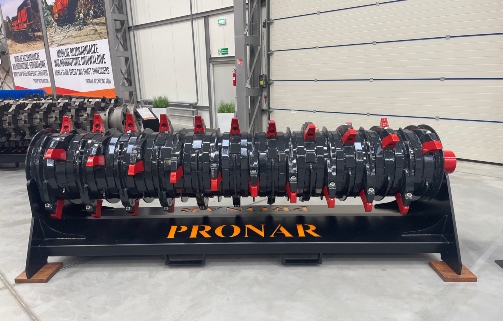 Built for Durability and Efficiency
Nearly every piece of this hardworking machine is engineered from solid steel, offering superior wear and abrasion resistance. Its construction supports longer functionality and greater serviceability, allowing it to take on the challenges of the industry every day. With its simple design, maintenance is straightforward and easily achievable. Additionally, the shredder machine also features a central lubrication system, engine lights, belt speed regulation, hydraulically lifted loading hopper, and so much more.
Product Specifications
Dimension of Working Shafts(LxD):
66" x 26"
Max Shaft Speed:
37/42 rpm
Working Chamber Dimension(LxW):
67" x 92"
Shred Size (Depending on Material):
6" to >24"
Warranty:
24 Month / 1500 Hour Limited Warranty